An MP has condemned the "horrific" treatment of patients at one of the UK's largest mental health hospitals.
A BBC Panorama investigation found a "toxic culture of humiliation, verbal abuse and bullying" at the Edenfield Centre in Prestwich near Manchester.
Bury South MP Christian Wakeford said it showed a "failure of leadership" at Greater Manchester Mental Health NHS Foundation Trust (GMMH).
Hospital bosses said they took immediate action to protect patients.
An undercover BBC reporter filmed staff using restraint inappropriately and patients enduring long seclusions.
Mr Wakeford said: "To put it very simply, it's absolutely horrific.
"The allegations that have been coming from patients, who are arguably the most vulnerable in society with learning difficulties, with mental health issues, being treated without respect, without professionalism, without care is deeply distressing and disturbing."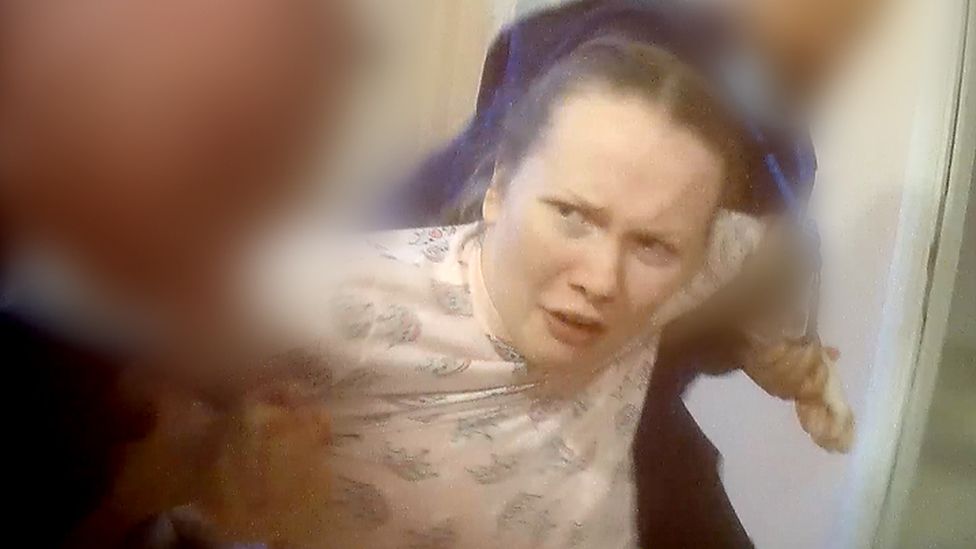 He called for a fully independent review into what happened.
"We owe it not only to the patients but to their families to understand how long it's been going on for, how many patients have been affected and just how deep this goes," he said.
"I fear it's not just a culture of behaviour, but a failure of leadership as well."
Mayor of Greater Manchester Andy Burnham described the footage as "appalling" and "highly distressing".
He also called for an independent review "to get the full truth as to how this could have ever happened".
"These are scenes that you would never want to see anywhere in this country," he added.
Following the airing of the BBC Panorama programme, Greater Manchester Police said it had opened a criminal investigation into the behaviour of staff.
A GMMH spokeswoman said: "We are taking these allegations very seriously and have put in place immediate actions to protect patient safety since BBC Panorama raised these issues with us earlier this month.
"Senior doctors at the trust have undertaken clinical reviews of the patients affected, we have suspended a number of staff pending further investigations and we have also commissioned an independent clinical review of the services provided at the Edenfield Centre."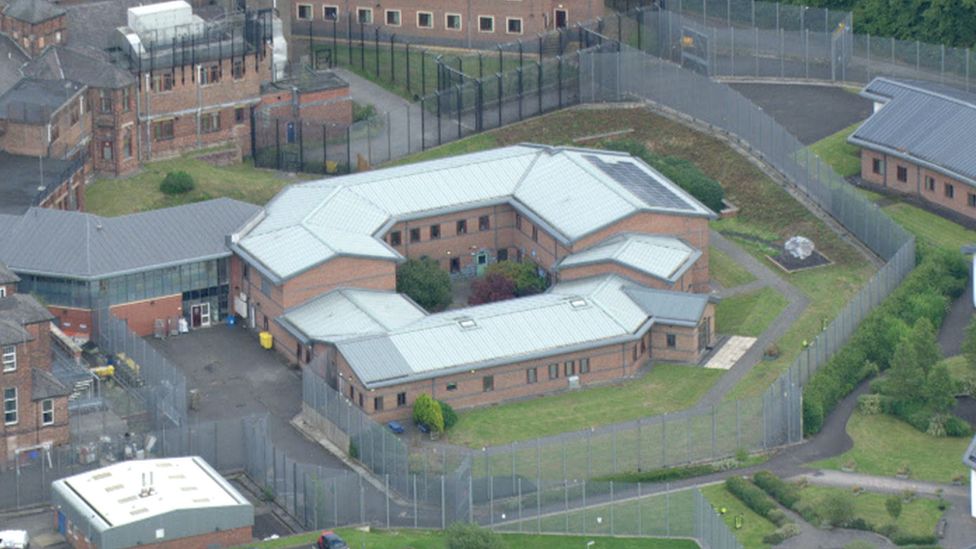 In a letter to staff seen by the BBC, sent prior to the Panorama broadcast, the trust's chief executive Neil Thwaite said immediate steps had been taken to ensure patient safety.
"The NHS is facing unprecedented demand for mental health services, but we are absolutely clear that our principal priority is the proper care and treatment of our patients," he added.
"We owe it to our patients, their carers, the public and our staff that these allegations are fully investigated to ensure we provide the best care, every day, for all the communities we serve."
The BBC has also seen a letter sent by Unison to its members ahead of the broadcast.
Lyndsey Marchant, regional officer, said the behaviour shown in the programme was not reflective of the majority of workers.
"Unison continues to raise with the trust, wider issues that may have contributed to the culture shown on BBC Panorama, including issues around staffing levels, reduced numbers of registered staff, of experienced staff, not just in in-patient wards," she added.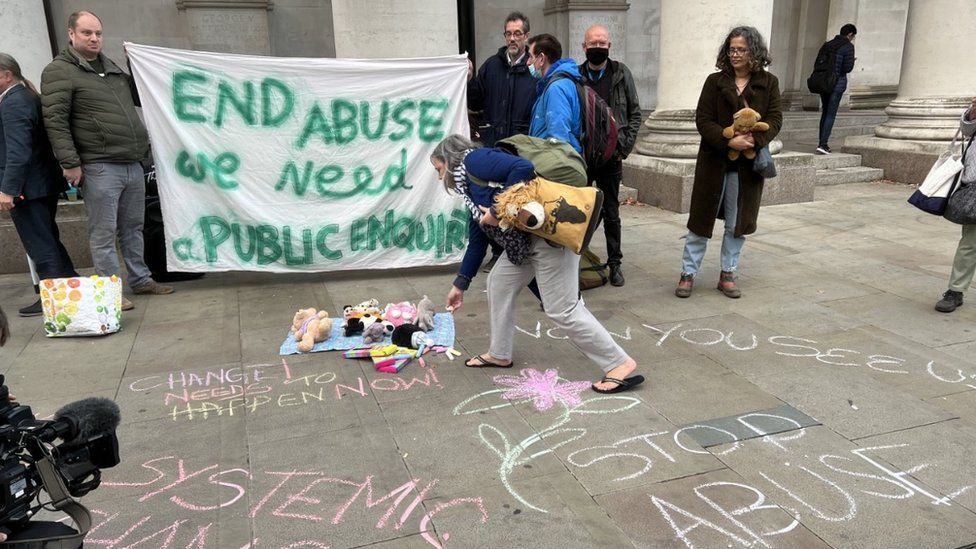 Campaign group CHARM held a "solidarity" vigil outside Manchester Central Library earlier for all those affected.
Dozens of health campaigners, service users and some current and former NHS staff attended the vigil in the city centre.
Speakers at the event reiterated calls for an independent inquiry into the facility, and for accountability from its management.
Full story here
Source: BBC News, 29th September 2022