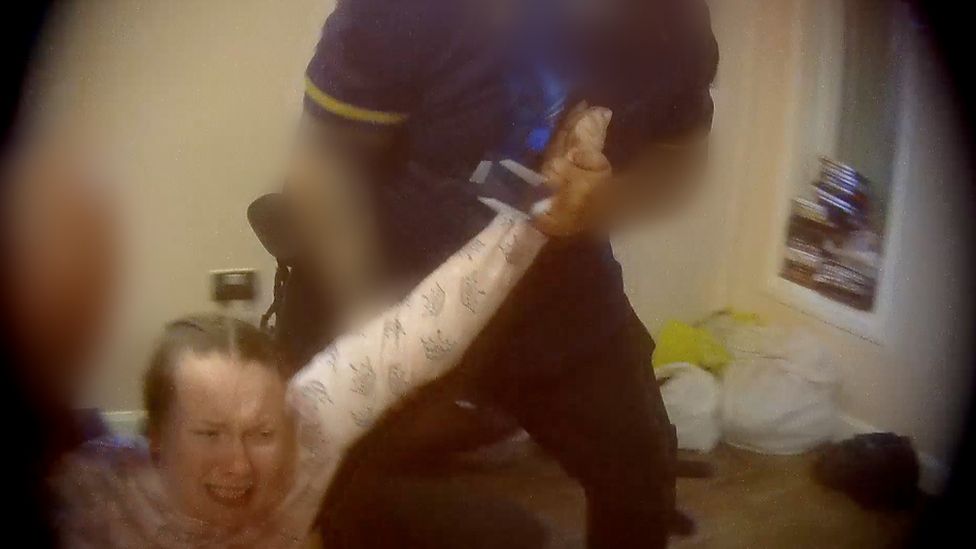 The mistreatment of patients at a mental health hospital does warrant a public inquiry, a health minister has said.
Will Quince apologised to patients at the Edenfield Centre in Prestwich near Manchester and their families.
A BBC Panorama investigation found a "toxic culture of humiliation, verbal abuse and bullying" at the hospital.
Hospital bosses said they took immediate action including suspending staff and launching a clinical review.
Raising the case in the House of Commons, Bury South MP Christian Wakeford said it had been 15 days since the Panorama show aired "deeply distressing" scenes at the hospital, which had "brought tears across the country", yet "we have heard nothing from the department".
He said: "The programme showed some of the most vulnerable people in society being physically abused, goaded, sexualised behaviour from staff to patients, falsifying medical records and patients locked in isolation for months on end."
The Labour MP claimed there was a "culture of bullying" and a "failure of leadership" at the centre.
He said some of the families of patients featured in the programme had told him they were "still being blocked from contacting their relatives, who are desperate to move out of the Edenfield Centre and some are even in seclusion now".
He called for a public inquiry and an apology.
Findings of an independent review are expected to be sent to the trust by the end of the month
Full story here
Source: BBC News, 13th October 2022