Whistle-blowers have described neglect, patient-on-patient assault and staff who bully colleagues and sleep on the job at a troubled mental health ward.

Sources told a BBC investigation that a patient of 25-bed, mixed-gender Hill Crest Ward in Redditch, Worcestershire, suffered a broken jaw during one clash.

They also claimed three nurses were "forced out" amid bullying behaviour.
The NHS trust that runs Hill Crest said it believed changes there were having a positive impact.
Accounts have been corroborated via five independent sources to whom the BBC spoke. They follow reports earlier this year of a fire and an incident in which staff locked themselves in an office when a patient ran around armed with boiling water and sugar.
In the latest reports, the vulnerable male patient whose jaw was allegedly broken was said to have sustained the injury in one of three assaults by other patients.
Sources said a doctor who saw him in A&E was concerned for his welfare and phoned Hill Crest not only about the injuries but its safeguarding, with the matter reported to watchdog the Care Quality Commission (CQC).
Sources claimed the man had been inappropriately placed at Hill Crest as had an elderly woman, who, they alleged, was punched in the face by a much younger, male patient.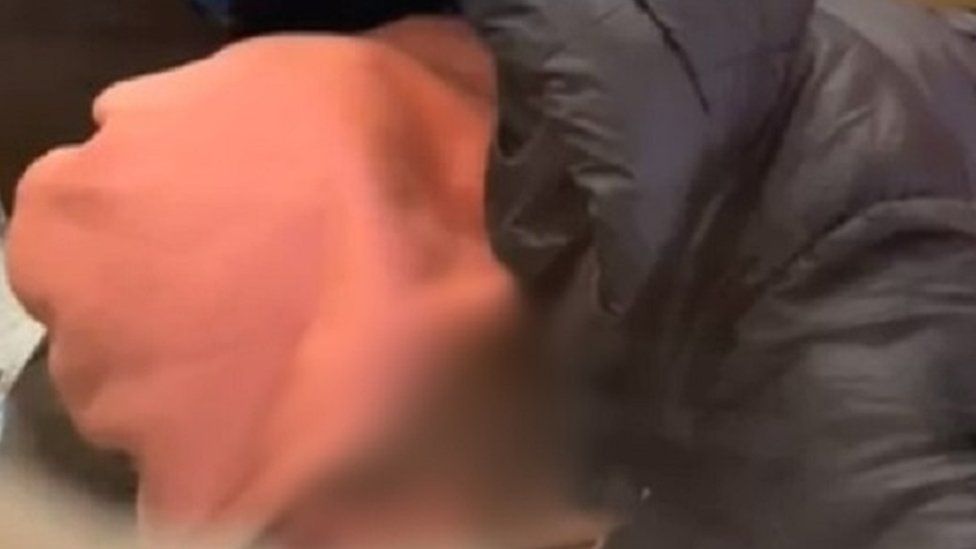 Additionally, one patient has provided the BBC with images alleged to show the effects of her battering herself out of desperation – without staff intervening.
Sources also described staff being bullied, with one saying a nurse who particularly suffered had her resignation letter read out and mocked by tormentors.
Sources independently complained of the workplace culture, with the BBC aware of explicit images bearing lewd comments about colleagues.
The BBC has also been provided with images of three members of staff who appear to be asleep in an office in full view of patients.
Sources reported one nurse fell asleep twice when supposedly on level-three observation – an alert status in which patients should be watched at all times because they were at risk of killing themselves.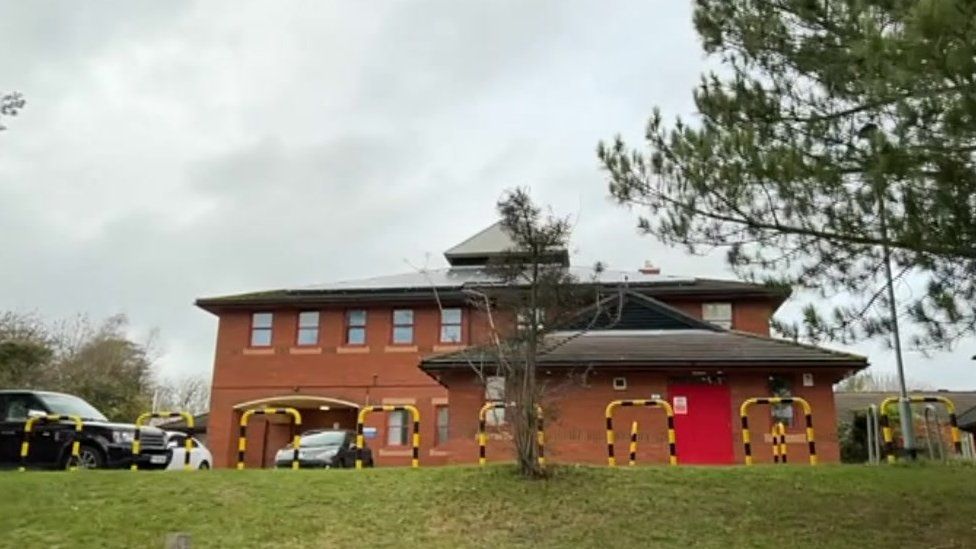 One source claimed that while many staff were highly dedicated, there were issues, particularly with some agency staff.
Worcestershire and Herefordshire Health Care Trust said it was unaware of the "sleep" photos and would investigate.
'Lot to answer for'
It added it was aware of incidents in which staff standards were "significantly short of what we would expect" and said new issues shared by the BBC – including use of crude language – had been raised internally and subject to investigation.
The trust told the BBC it would not comment on each of the specific claims but was aware of some of them and had investigated.
The trust added it was best practice to support patients as close to home as possible and it had been one of the best performing trusts nationally for minimising out-of-county placements.
However, it said it was essential people were accessing the care and treatment that best met their clinical needs.
Following the boiling water report of July, the CQC carried out an unannounced inspection at Hill Crest, the findings of which are yet to be published.
The trust said it had introduced changes following the inspection and did not believe the conditions most recently relayed to the BBC occurred since the introduction of the measures.
A number of staff have criticised the CQC, which has not revisited the site since the summer.
"The CQC have a lot to answer for," one said. "I know that a number of people have made complaints about what has been going on at Hill Crest – I have made complaints myself and they haven't been acted upon."
The CQC said a report from the focused inspection would be released in due course.
Mike Wilson, regional officer for the Unison union, said he was aware of allegations that patients were not being looked after safely because of a shortage of psychiatric intensive care beds.
He also said Hill Crest relied heavily on agency staff.
"Unison has been raising concerns about health and safety on the ward for three years," he added.
Full story here
Source: BBC News, 15th November 2022