Dr Geraldine Strathdee to investigate care units after series of scandals involving abuse or neglect of vulnerable patients in psychiatric in-patient services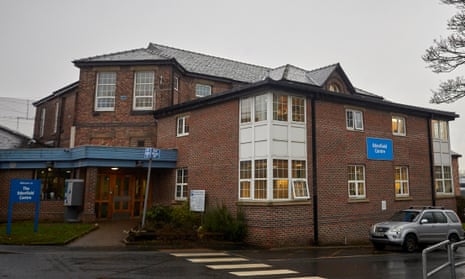 Ministers have ordered an inquiry into the quality of care in mental health inpatient units in England after a series of scandals in which vulnerable patients were abused or neglected.
Maria Caulfield, the mental health minister, announced the establishment of a "rapid review" in a written ministerial statement in the House of Commons on Monday.
The inquiry "is an essential first step in improving safety in mental health inpatient settings", she said. In recent years, coroners and the Care Quality Commission, the NHS care watchdog, have repeatedly raised concerns about dangerously inadequate care that inpatients have received.
It will examine the evidence of "patient safety risks and failures in care" in units that hold and treat patients who have serious conditions including psychosis and personality disorder. It will look in particular at evidence of failings brought forward by patients and their families and how better use of data can help show that care has fallen below acceptable levels.
The inquiry will be headed by Dr Geraldine Strathdee, a psychiatrist who used to be NHS England's national clinical director for mental health. She is likely to look at problems including patients being subjected to controversial restraint techniques, left at risk of being able to take their own lives and segregated from fellow inpatients, and the impact of their experiences on their recovery.
The investigation follows media exposes in recent years of how people with very fragile mental health in a number of units have been mistreated and left at risk in often understaffed facilities. In the most recent case last September the BBC's Panorama programme found that staff at the Edenfield hospital had been mocking, slapping and pinching patients. The police said it would investigate the evidence.
Mental health charities welcomed the move.
"The harrowing cases reported recently, combined with the dedicated campaigning by families who tragically lost loved ones that they expected to be safe and cared for in hospital, highlights the gravity of the situation and the urgency with which standards must improve", said Mark Winstanley, the chief executive of Rethink Mental Illness.
Strathdee is already the chair of a government-ordered nonstatutory inquiry into an estimated 2,000 potentially avoidable deaths of mental health patients in Essex between 2000 and 2020. However, she told the health secretary, Steve Barclay, last week that she could not fulfil the terms of that inquiry because only 11 of the 4,000 staff invited to give evidence to it chose to attend.
Sarah Hughes, the chief executive of the charity Mind, called the inquiry "a positive step". It has been urging ministers to initiate a full statutory inquiry into inpatient mental health care.
Archie Bland and Nimo Omer take you through the top stories and what they mean, free every weekday morningPrivacy Notice: Newsletters may contain info about charities, online ads, and content funded by outside parties. For more information see our Privacy Policy. We use Google reCaptcha to protect our website and the Google Privacy Policy and Terms of Service apply.
"This announcement comes in the wake of deeply concerning reports over the last few months and indeed years from some patients and their loved ones about failings in mental health hospitals across the country.
"This review needs to gather information on the much deeper-set systemic failings in mental health care, and establish what works in successful mental health settings that provide therapeutic and safe care," she added.
Full story here
Source: The Guardian, 23rd January 2023