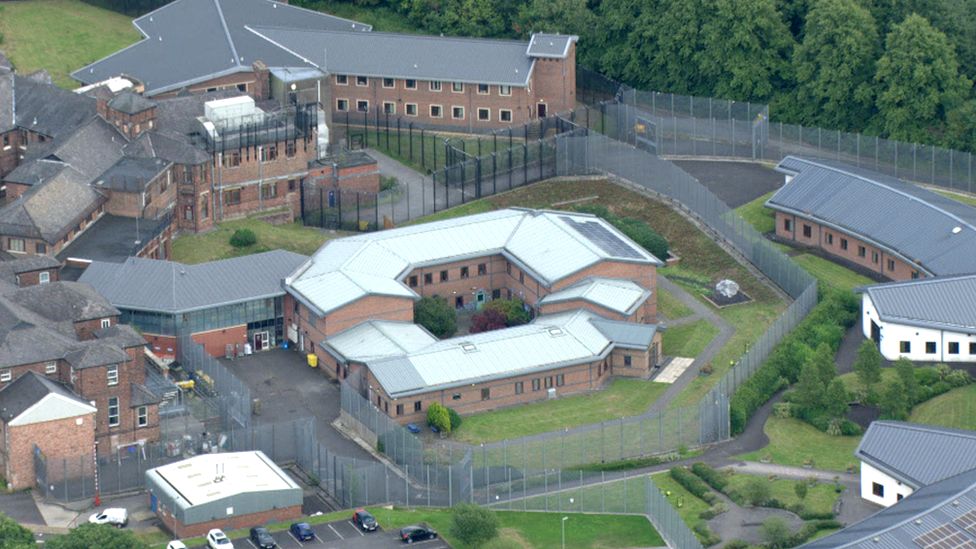 An NHS mental health trust exposed in an undercover BBC report on patient abuse put those in its care and staff at "undue risk", a review has found.

Panorama found a "toxic culture of humiliation, verbal abuse and bullying" at the Edenfield Centre in Prestwich near Manchester last year.

The Good Governance Institute (GGI) found pivotal staff members were not sufficiently trained and "lower than acceptable standards were normalised".
The trust apologised "unreservedly".
The BBC investigation, broadcast in September, unearthed extensive evidence of patient maltreatment and triggered the review of Greater Manchester Mental Health NHS Foundation Trust (GMMH).
A number of staff members were sacked or suspended following the programme.
Workers were filmed using restraint inappropriately, swearing at patients and slapping them, while some of those being cared for endured long seclusions in small, bare rooms.
The GGI's independent review, held between October and March, found:
Board and executive service visits were minimal and almost entirely absent during the pandemic
Staffing issues were critically low, exposing users, staff and the trust to undue risk and putting a "burden" on other staff
There were examples of rapid career progression through supervisory and managerial roles without adequate experience, training and support
The board "took on trust much of what they were told" and was "not clear about what was going on at the shop floor"
Internal communication "was poor"
The substandard physical environment and low staffing levels became normalised and accepted as "just the way things were"
There was little participation in external training, events and networks
It said there was "significant work to do" for GMMH to become "effective and trusted" and set a series of recommendations to improve.
However, the report stated the issues "should not be surprising given the speed the trust had grown and the expectations placed on the leadership to sort out complex, long-standing issues in Greater Manchester".
The GGI said services were "bit-by-bit coming under significant pressures" from national financial challenges, recruitment difficulties and the pandemic.
The findings were "not as exceptional as the public may think," it said, adding "this is a national issue and not unique to this trust".
It concluded Edenfield should be seen as "a collective failure, not just of the trust or of specific individuals, but of a system of governance and assurance which had not kept pace with change".
A trust spokesperson said it accepted the findings and apologised "unreservedly" for its failings.
"We owe it to all our service users, their families, carers, and our hard-working staff to put things right," they said.
"Our draft improvement plan, published in February, spearheads our improvement journey. We have already begun to make progress to improve patient safety, create a better working environment for our staff, and strengthen our leadership and governance.
"Following this report, and using the feedback we have gathered during the engagement period, we will be updating the plan to reflect these further changes and recommendations." 
Source: BBC News, 29th March 2023